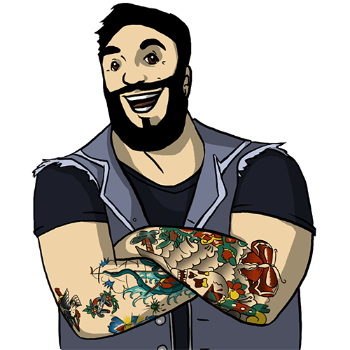 "Streaming tends to come with crazy hours. After the stream ends, there is still plenty of work to be done as well. Madrinas provides the fuel I need to get through long shifts with energy that doesn't leave me feeling wasted later on. It's fantastic having an alternative to corn-syrup packed energy drinks, without questionable or unhealthy additives. Aside from the product itself, its awesome partnering with a responsible company, sourcing organic ingredients and producing locally - and one full of gamers! I feel right at home with Madrinas and I'm looking forward to fueling my community with a healthy product we could be proud of!"
-HCJUSTIN
USE CODE

"HCJUSTIN"

FOR 60% OFF YOUR ORDER!
*60% off valid for 48 hours starting 6/29/2018 8:30pm CST*
FIRST 10  who purchase using Justin's code will receive a FREE bag of micro roast (international) or a free 6 pack of coffee (USA)!
* Promo begins the moment Justin or Alex announce in chat Friday night

* Ships separately, will not show in cart !

* Both domestic & international orders qualify

* Must use code HCJUSTIN to qualify

* ORDERS #'s in the following range will qualify -
HCJUSTIN'S RECOMMENDATION: