Madrinas Coffee blends specialty Cold Brew coffees into 16-ounce grab & go beverages for everyone's convenience -- better yet, Madrinas Cold Brews feature only fair trade & organic coffees sourced from high altitude mountains in Colombia and Mexico, so you know that what you get from a Madrinas Coffee is not only good for you, but good for our world.
Madrinas Coffee is your full-on all-natural alternative to artificially developed sodas and energy drinks. The Madrinas team of Coffeeheads pride themselves on creating delicious, all-natural #COFFEE4FUEL® so that the world has a healthier switching option away from the bad-for-you cans of energy that do more harm to the body than good.
In addition to Madrinas Cold Brews, Madrinas Coffee small batches 12-ounce bags of Micro Roast whole bean coffees. Madrinas Micro Roast brings the world's best, rarest coffees directly to your door just days after roast and weeks after harvest. For those that just don't drink their #COFFEE4FUEL® cold or over ice, these hot brews will fuel your mind, body and soul for a day worth attacking head-on.
Coming soon: Madrinas Coffee Micro Roast Subscription Box.
Coffee is the healthiest way to fuel your life. For those that seek to surge and attack the day head on, it's time to give up bad habits and dive deep into the world of #COFFEE4FUEL®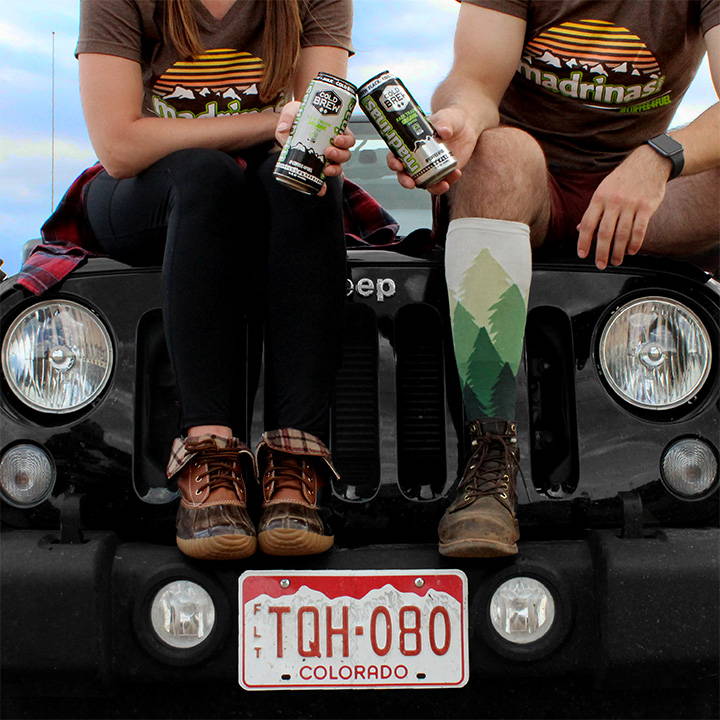 Madrinas Coffee was started by 2 brothers on a mission to fuel the world. They set out to merge the quality and function of specialty coffee with the accessibility of a grab & go beverage. The company is now filled with talented, adventurous and entrepreneurial Coffeeheads located all over the US. You'll find them exploring new trails through national parks, staying up late grinding new games, or carving new paths in the world of coffee.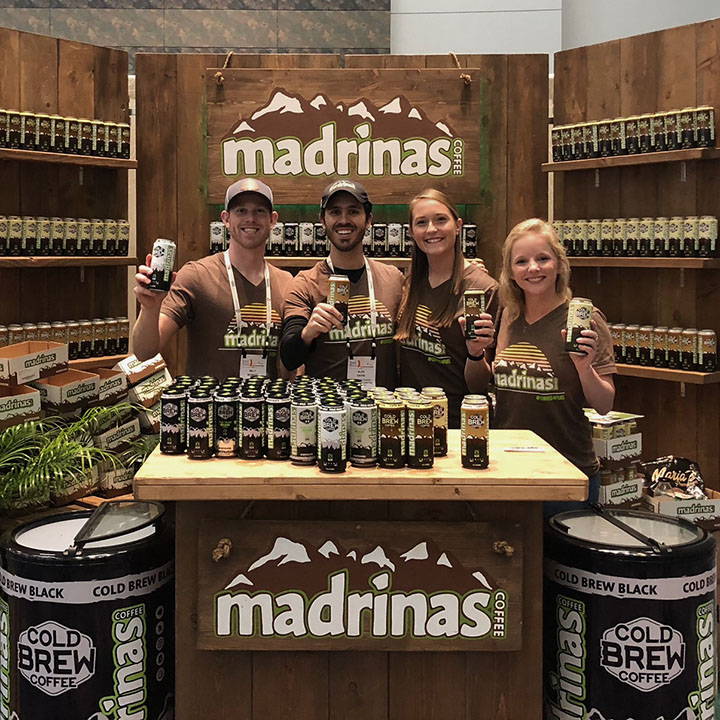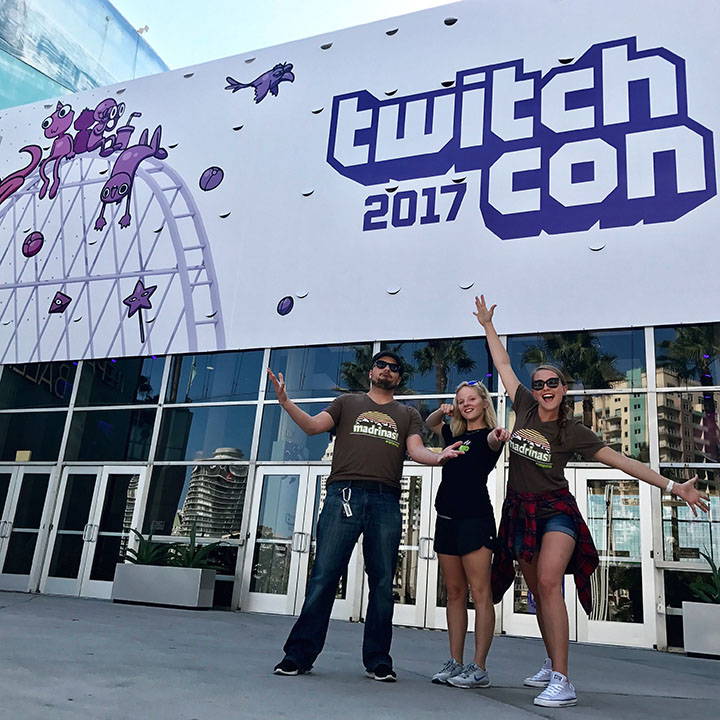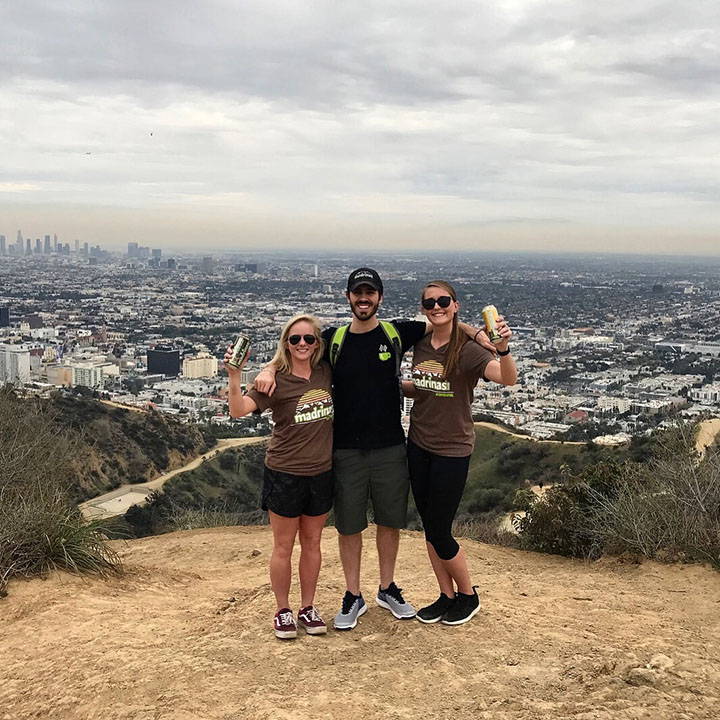 People love great coffee, so Madrinas sells great coffee. The result? Thousands of people choose a 16 oz Madrinas Coffee can every day. Because of this, it is massively important that we all do good for our planet by recycling. Over 1 billion aluminum cans are deposited into landfills every year - that's crazy because aluminum cans are 100% recyclable! Aluminum cans are the most sustainable packaging used in the world today, but only if they get recycled. It's up to every consumer of Madrinas Coffee to remember to recycle their can once they crush it. Reach out directly to Madrinas today to redeem your free Madrinas Coffee, Recycle Do Good sticker!

FREQUENTLY ASKED QUESTIONS
WHAT DOES 'COLD BREW' MEAN AND HOW IS IT DIFFERENT?
Cold Brew refers to the way that our coffee is brewed. Rather than mixing with hot water, Cold Brew coffee is brewed cold and never heated. It also goes through a slow-drip process lasting for 12 hours. This allows the coffee to be less acidic, easier on your stomach and more caffeinated.
DO YOU SHIP INTERNATIONALLY?
Yes! It's a new thing! Buyers are responsible for paying any additional costs including duties, taxes, and custom clearance fees. We are continually working on ways to decrease our international shipping charges, but we are happy to now be able to offer our fuel all over the world.
Fair Trade! Madrinas Coffee is a Fair Trade coffee company. Being a Fair Trade company encourages environmental sustainability, as well as ensures that the people involved in production were treated and compensated fairly, therefore promoting sustainable farming. We source only Fair Trade, specialty coffee thru our importer partners, and work diligently to confirm quality, growing conditions, and certification. Madrinas Coffee is always specialty grade coffee, sourced from high altitude growing zones in Colombia and Mexico. Either conventional crop or Fair Trade Organic, our coffees are on par with the finest award winning roasters and cafes around the world.
#COFFEE4FUEL

®

is Madrinas Coffee. We love coffee. And we love adventure. When we drink coffee, we think about the never-ending fuel for our adventures and how we can provide others with this healthy alternative. When we think about

#COFFEE4FUEL

®

, we crave adventure and we crave the feeling of the cool breeze from on top of a mountain. We think about every and any adventure that is just waiting to be found. That's coffee to us - it's fuel for our adventure and it can be fuel for your adventures too.

#COFFEE4FUEL

®

is about having a healthier option for the adventure and tasks that we crave on a daily basis. If you love coffee and crave adventure,

#COFFEE4FUEL

®

is for you.

#COFFEE4FUEL

®

is for everybody.
CAN YOU TELL ME MORE ABOUT THE INGREDIENTS THAT YOU USE?
Fair Trade Organic Coffee Beans:
We source our coffee beans from high altitude Fair Trade farms in Colombia and Mexico.
Milk
: We responsibly source our Milk from local dairy farmers in Wisconsin and Illinois. Every ounce of our Milk is Fat Free, and r-BST FREE (hormone free).
Pure Cane Sugar
: All Madrinas Coffees are sweetened with natural, Non-GMO Cane Sugar, the least processed sweetener on the planet. Our Cane Sugar is sourced direct to us from Central America.
Natural Cocoa, Vanilla & Caramel
: After being sourced from around the U.S. and the Americas, these ingredients are produced from local crafters.
WHERE CAN I FIND MADRINAS COFFEE?
Madrinas Coffee is located all over! Due to being based out of the midwest, you can find us in retailers such as: Jewel Osco, Mariano's Fresh Market, Pick n Save, Whole Foods Markets, Metro Markets, Schnucks, Dierbergs, Hyvee, Quik Trip and 7-Eleven. If you're not from the midwest, you can use our
IRL store finder
(BELOW) in order to see if we're sold in stores near you. Craving more? You can purchase whole cases of Madrinas Coffee from
our webstore
or
Amazon Prime
!
HOW QUICK WILL MY ONLINE ORDER SHIP?
All orders will ship within 2 business days (48 business hours) after the order is placed. No orders are shipped on the weekends.
DOES MADRINAS COFFEE OFFER A DAIRY-FREE OPTION?
Meet Fair Trade Organic Cold Brew Black. It's badass Cold Brew Black Coffee in a can. No milk. Fully vegan. Enjoy!
DOES MADRINAS COFFEE OFFER A GLUTEN-FREE OPTION?
Yes! However, our product is manufactured in a facility that manufactures other products that contain gluten.
DOES MADRINAS COFFEE HAVE SOCIAL MEDIA?
Follow @Madrinas on Twitter, Facebook and Instagram!
WHAT IF I HAVE A QUESTION THAT YOU DIDN'T ANSWER?
No problem! We figured that would happen.
Shoot us an email at contact@madrinascoffee.com or fill out the Contact Us form below!
Thanks!
This field is required
This field is required
This field is required
This field is required